AYF Canada at the forefront of political action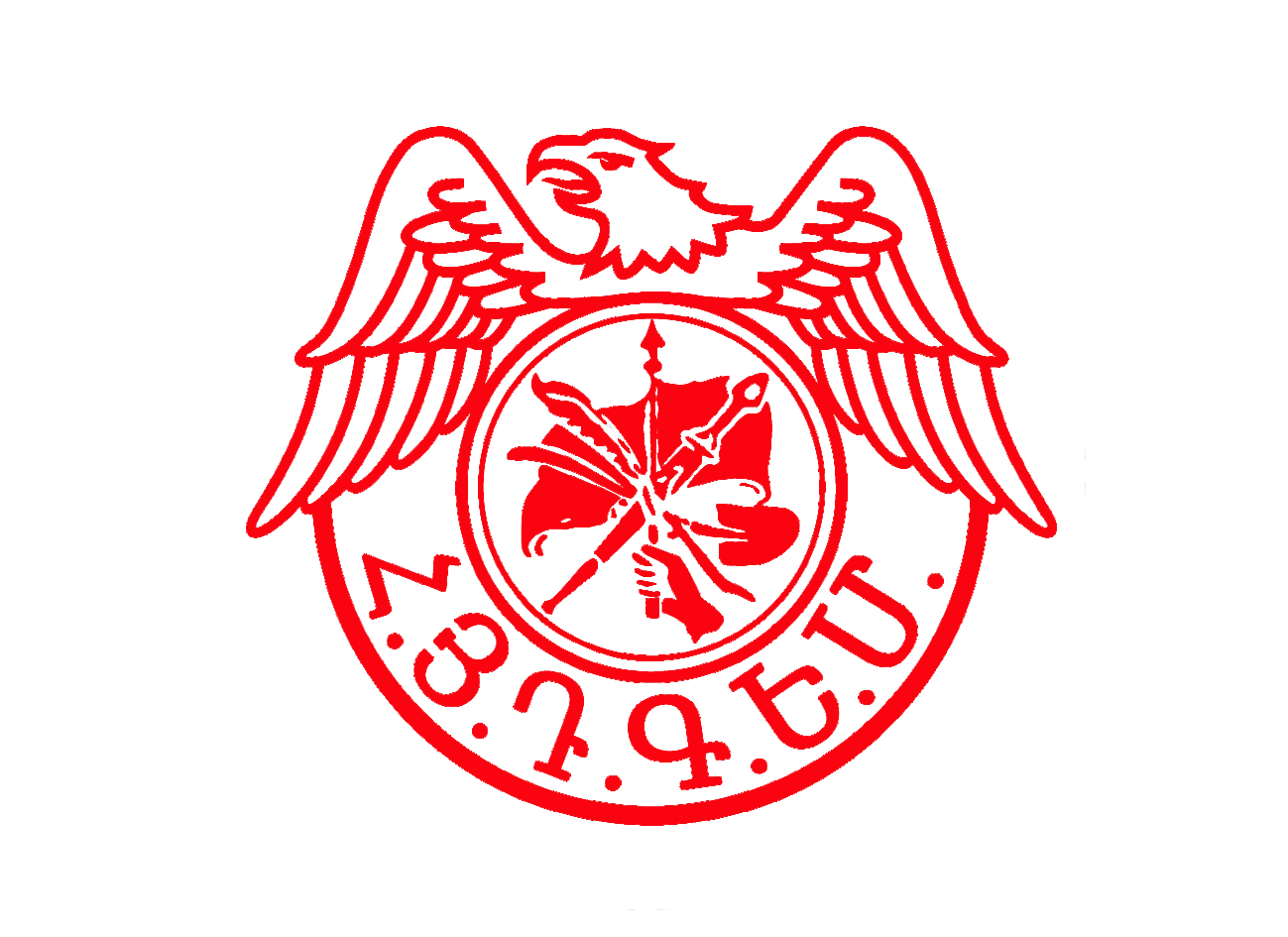 MONTREAL—For the past three weeks, AYF Canada has contributed all its efforts to firmly stand in solidarity with Artsakh and our soldiers, reports the Central Executive of the organization. Throughout all provinces, various actions have been taken by our respective chapters and all our members. After the first day of the war, AYF Canada immediately established a media committee con-sisting of members from all chapters, along with a group consisting of all the AYF Canada leadership. Communication has been done on a daily basis and various projects have started. Similar action was also taken in Cambridge as well.
In the very beginning following September 27, AYF Canada members in Montreal, Laval, and To-ronto started patrolling the streets of Montreal and Laval and spotted Artsakh stickers in all metro sta-tions and banners hanging from bridges and overseeing highways. After realizing the widespread mes-sages that suddenly appeared, they started photographing same to publish online and to document. Fur-thermore, while searching for these stickers and banners, informational flyers were distributed to the ma-jority of the single unit homes in Montreal, Laval, and Toronto alike. These flyer distributions were re-peated on multiple occasions, considering the need of informing the public at large.
In terms of protests, AYF Canada members participated in the vast majority of protests through-out Canada. Immediately after the first shot was fired, AYF Canada rushed to work and prepared a protest in Ottawa on October 3 in front of the Azerbaijani and Turkish embassies to condemn their ac-tions. Then, our members demanded action from the Minsk Group state members by protesting in front of the embassies of the United States of America, the Russian Federation, and the Republic of France. During this multiple visit, our members handed letters to the respective embassies with the clear message of condemning. On the same day, AYF Canada members in Toronto started their pro-test in front of the Turkish consulate in Toronto by spilling red-coloured water to signify the blood of martyred soldiers and finished their protest in front of the L3Harris property in Burlington where they handed a letter of protest to L3Harris regarding the WESCAM cameras.
This was not their first trip to Ottawa, as the silence of the government raged, so did the deter-mination of AYF Canada members. The second time, on October 9, our members protested in front of the resident of the Prime Minister of Canada, the Rt. Hon. Justin Trudeau, where AYF Canada's young professionals stood and demanded the government to break its silence and condemn Azerbaijan and Turkey.
Activities in Montreal and Toronto did not subside, as our members rushed to the CBC (October 9), Global News (October 10), and car rally (October 11) protest in Montreal, bringing an active and organizational role to the realization of same. In Toronto, AYF Canada organized and participated to a number of protests, namely two car protests and a silent protest in Dundas Square, supporting other community members. In Vancouver, AYF Canada organized a protest on October 3 at the Vancouver Art Gallery, and then participated in another protest organized by multiple Armenian organization in British Columbia on October 18.
Furthermore, AYF Canada joined the taskforce established b the Armenian National Committee of Quebec and has been organizing protests with a joint and united front ever since, namely the two protests to pressure Mayoress Valerie Plante on October 16 and October 19. Simultaneously, AYF Canada also joined the United Armenian Council of Ontario and is bringing active participation to all planned events. Finally, AYF Canada also joined the United Armenian Committee of British Columbia.
Besides protesting, AYF Canada has been tirelessly raising funds by preparing hoodies and t-shirts and various fundraisers to aid the families of those who lost dear ones in Armenia. Furthermore, in Vancouver, AYF Canada sold homemade hummus and Krispy Kreme doughnuts as a fundraiser.
Finally, in Montreal and Laval, an entire week of action has been called, whereas members have started various methods to stand in solidarity with our soldiers in Artsakh. On October 19, members started to give low ratings to stores who sell Turkish products, and on. On October 20, an action alert was sent from AYF Canada targeting multi-national corporations who sell Turkish products, such as Zara, the Hudson's Bay Company, Ferrero Rocher, Metro, and many more.