Artsakh FM hails push for restoring full-format negotiations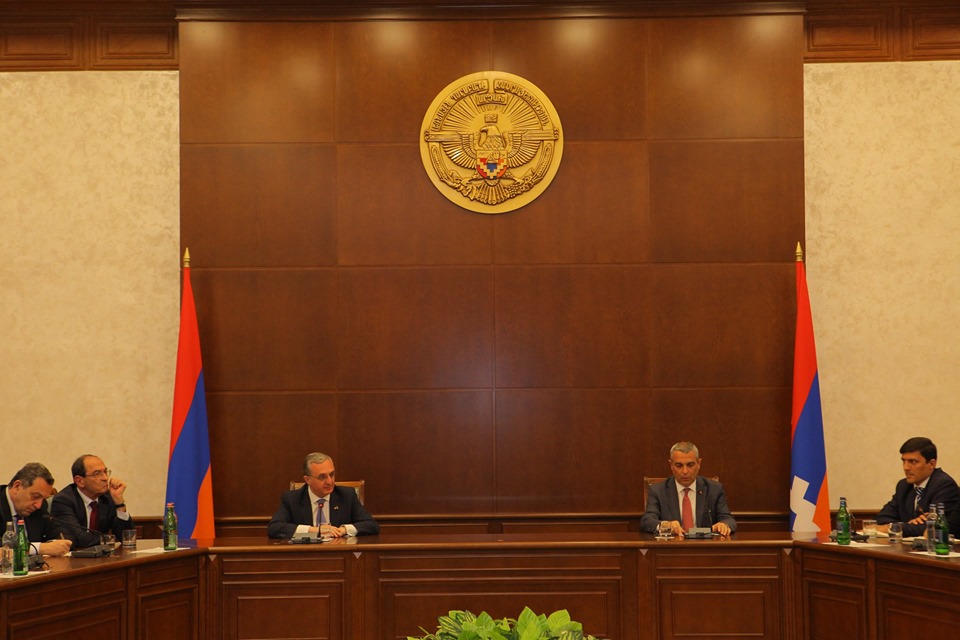 The first meeting of
the Central Offices of the Foreign Ministries of the Republic of Artsakh and
the Republic of Armenia was held in Stepanakert, with the participation of the
heads of the diplomatic and consular services of the Republic of Armenia
abroad.
During the meeting, Artsakh's Foreign Minister Masis Mayilian presented
the main priorities of the foreign policy of the Republic of Artsakh and the
position of the authorities on the process of its international recognition, as
well as the Azerbaijan-Karabakh conflict settlement.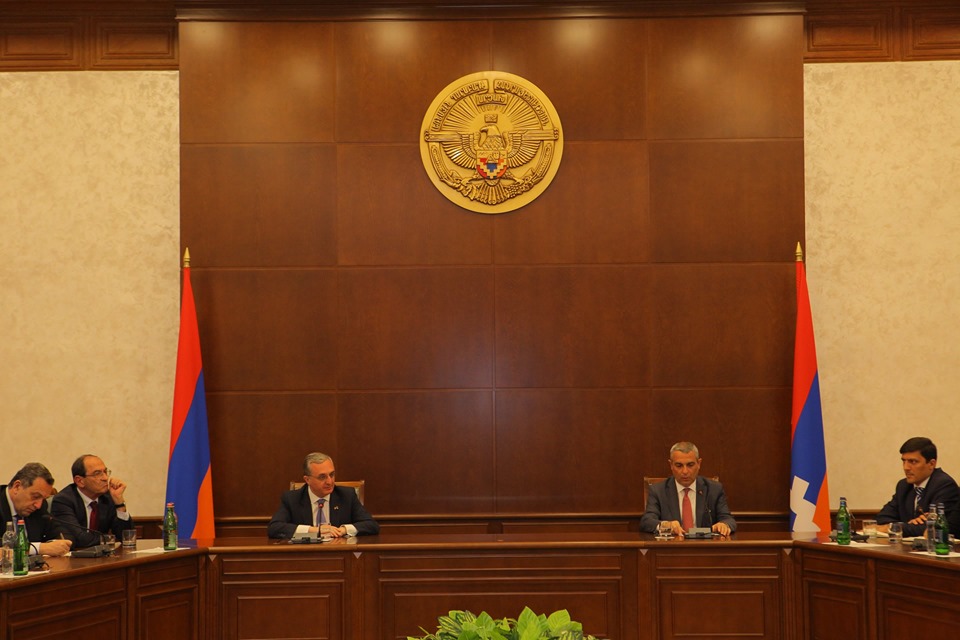 Masis Mayilian noted, in part, that the strengthening of the
statehood of Artsakh, as well as certain global trends, according to which the
realization of the right of peoples to self-determination is considered as the
basis for the resolution of ethno-political conflicts, "have opened new
opportunities and prospects for the settlement of the Azerbaijan-Karabakh
conflict."
The Foreign Minister also stressed the
importance of ensuring the sustainability and irreversibility of the positive
trends in the process of international recognition of the Republic of Artsakh.
Touching upon the process of peaceful settlement of the
Azerbaijan-Karabakh conflict, Masis Mayilian hailed the positions of the
leadership of the two Armenian states on the restoration of the full-format
negotiations, with the direct and full-fledged participation of official
Stepanakert, fully coincide, outlining some steps towards the achievement of
this goal.
Further, an exchange of views took place on the common foreign
policy agenda and the development of new ideas and approaches for addressing
the challenges facing the two Armenian states in the international arena. In
this context, practical steps on the implementation of joint initiatives and
programs were discussed, as well as a range of issues on the agenda of
consultations between the Ministries and their respective offices were
identified in accordance with the Plan of Consultations between the two
Ministries.
An agreement was reached to hold regular meetings in such a
format.