Armenian PM briefs Minsk Group Co-Chairs on his informal meeting with Aliyev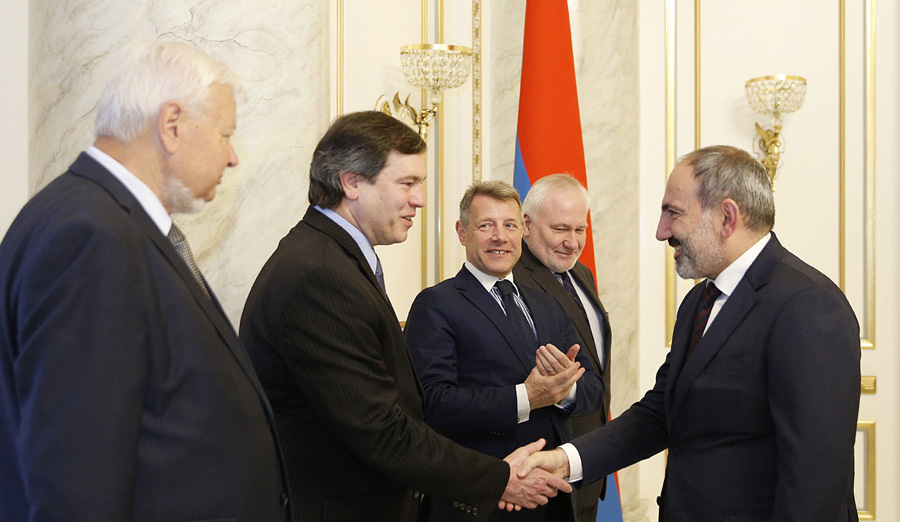 Armradio – Prime Minister Nikol Pashinyan received today OSCE Minsk Group Co-Chairs Igor Popov, Stefan Visconti, Andrew Schofer and Personal Representative of the OSCE Chairman-in-Office Andrzej Kasprzyk.
The Prime Minister welcomed the Co-Chairs' visit to Armenia and highlighted their role as a negotiation format with an international mandate.
The Co-Chairs congratulated Nikol Pashinyan on the victory of his "My Step" bloc in the parliamentary elections.
The Prime Minister briefed the mediators on the details of his non-official meeting with Azerbaijani President Ilham Aliyev in Davos.
The interlocutors exchanged views on forming an atmosphere conducive to the settlement of the Krabakh conflict and outlined the future steps.
The parties attached importance to the implementation of the agreements reached on maintaining the ceasefire regime.