Armenian opposition warns against attempts to pressure local government officials demanding Pashinyan's resignation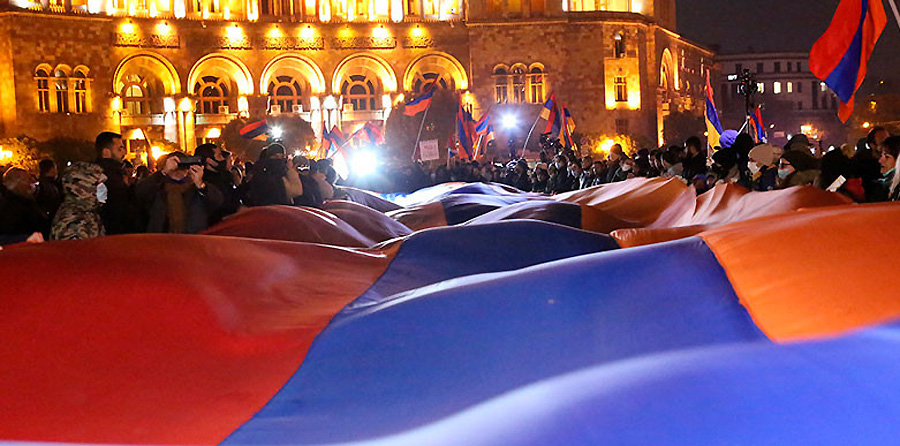 The Homeland Salvation Front of Armenia's 17 opposition parties on Thursday warned the authorities against attempts to exert pressure on the local government officials demanding Prime Minister Nikol Pashinyan's resignation, Panorama.am reports.
"Nikol Pashinyan's treacherous and dictatorial regime, trying to extend its grip on power in the midst of agony, is pressuring the heads of communities and members of City Councils of Armenia who demand the immediate resignation of the treacherous regime.
"We warn Pashinyan, his henchmen in the regions and the law enforcement agencies that obediently serve and carry out the illegal orders of the tyrant – don't dare to silence the representatives of communities who raise their voice against the destructive policy of the ruling party and its prime minister, by intimidating them and threatening to use force," the movement said in a statement.
The Homeland Salvation Front demanded an immediate end to the spread of false rumors and attempts to discredit the community members through "dirty blackmail."
"We call on the leaders of the communities of Armenia, who have not yet joined the nationwide demand for Pashinyan's resignation, to realize their political and civic responsibility before the homeland and to demand the resignation of the treacherous government. The Homeland Salvation Front will not tolerate any threat or use of force against you," the statement said.