Armenian National Hero Tatul Krpeyan's Bust Unveiled in Yerevan
Photos by Gabriel Panossian
(Armenian Weekly) – The bust of Armenian National Hero Tatul Krpeyan was unveiled in Yerevan on April 30, at a city park named after him.
The opening ceremony of the bust was attended by members of the Krpeyan family as well as Armenia's Minister of Defense Vigen Sargsyan, Minister of Education and Science Levon Mkrtchyan, Minister of Culture Armen Amiryan, Yerevan Mayor Taron Margaryan, and the Head of the General Staff of the Armenian Armed Forces, Movses Hakobyan.
"This moment symbolizes rebirth—it is the new beginning for the everlasting memory of a patriot, a deserving Armenian, and a national hero," Krpeyan's daughter, Aspram Krpeyan said in her address, during which she expressed gratitude to sculptor Levon Tokmajyan and to all those involved in making the placement of the bust possible.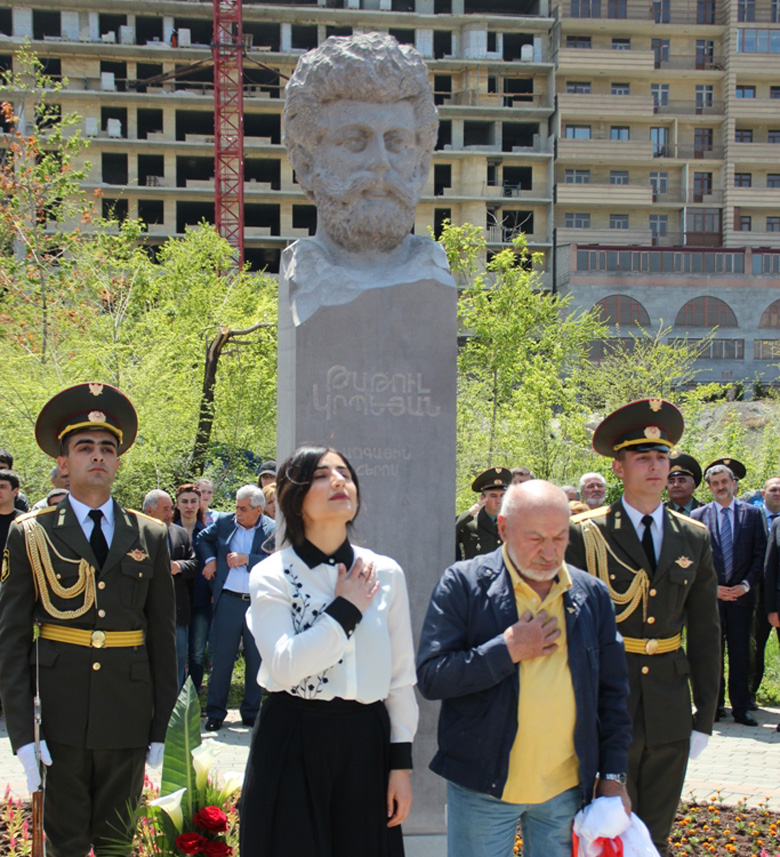 Born in the village of Areg near the town of Talin, Armenia, Tatul Krpeyan completed his elementary and intermediary education in the Technical School of Talin. After serving in the Soviet army, he entered the Faculty of History of Yerevan State University.
In his first year at the university, Krpeyan joined the Armenian-liberation movement. He was the leader of paramilitary units in Getashen and Martunashen villages in Shahumyan region during the Nagorno-Karabagh War. Krpeyan was killed during Operation Ring by the Soviet Azerbaijani OMON, on April 30, 1991.
Krpeyan—a member of the Armenian Revolutionary Federation (ARF)—was bestowed the title of national hero in 1996. The Yerevan park named after him was opened on Sept. 2, 2015.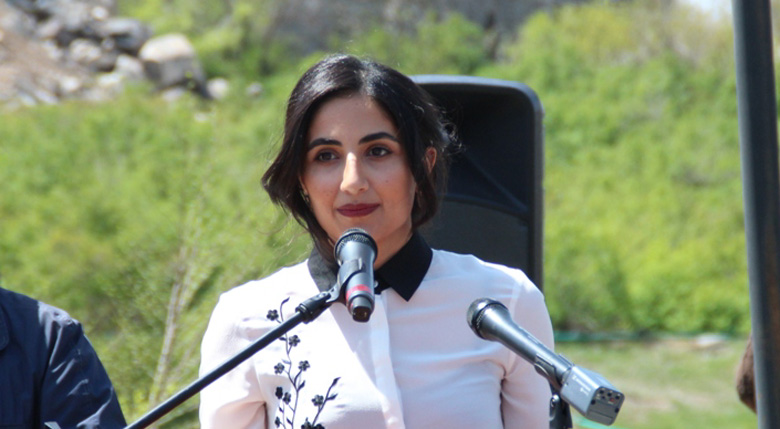 Krpeyan's daughter Aspram addresses the crowd