Armenian Information Technology Sector Registers 38% Growth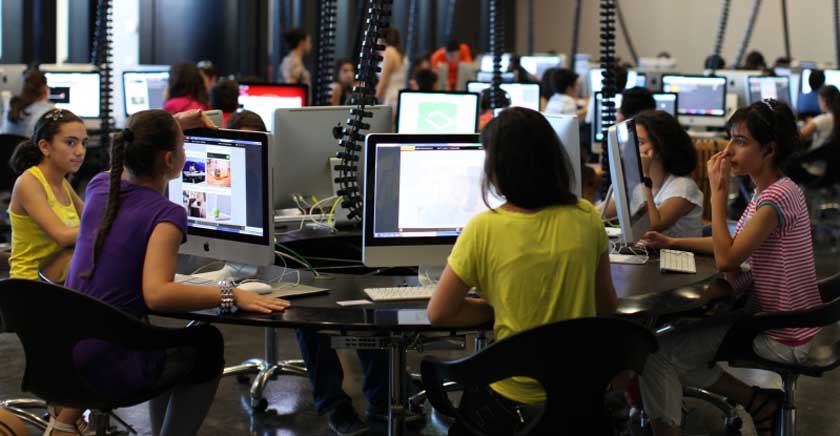 Children at the Gyumri branch of the TUMO Center for Creative Technologies
The rapid growth of Armenia's information technology (IT) sector employing thousands of engineers accelerated to 38.2 percent last, according to government data.
The tech industry had already expanded by an average of over 20 percent annually in the previous decade, making it the fastest-growing sector of the Armenian economy. According to government estimates, the country's 500 or so mostly small and medium-sized IT firms earned over $550 million in combined revenue in 2015.
The sector is dominated by the Armenian branches of U.S. tech giants like as Synopsys, National Instruments, Mentor Graphics and VMware. But its steady expansion is also increasingly driven by homegrown Armenian companies.
The most successful of these startups is PicsArt, one of the world's leading mobile photo editing and sharing applications. The company now has more than 350 employees in Armenia and boasts 90 million active monthly users worldwide.
In January, Prime Minister Karen Karapetian met with a team of government officials and tech executives that proposed a wide-ranging reform of engineering education in Armenia. One of those executives said only half of 1,300 IT students graduating from Armenian universities each year are qualified enough to work in the sector without undergoing further training.