Armenian Genocide missionary getting Outstanding Canadian Award
Sara Corning, a Yarmouth County native considered a heroine for her role in saving the lives of thousands of children nearly a century ago overseas, is being recognized by the Armenian Community Centre of Toronto, which will present their Outstanding Canadian Award for 2017 in honour of Corning.
The presentation will take place at a gala dinner event Nov. 26 in Toronto.
A native of Chegoggin who in 1923 was formally recognized in Greece for her humanitarian efforts – with an honour comparable to the Order of Canada – Corning has remained largely unknown in her own province and country, but her story is well known to Armenian and Greek communities in Canada.
"Risking her life for the most vulnerable of humanity, Sara helped rescue the orphans of the 1915-1923 Genocide and cared for thousands who suffered in the former Ottoman empire, Armenia and Greece between 1919 and 1930," said a statement from the Sara Corning Society.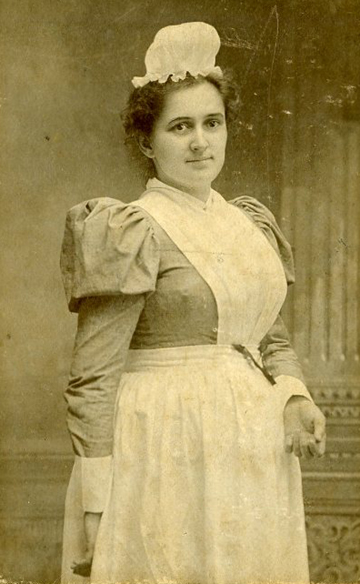 Aside from her work abroad, Corning was a first responder Red Cross nurse in the aftermath of the Halifax Explosion of Dec. 6, 1917, tending to many injured and dying victims at the YMCA and Camp Hill hospitals.
In early 2016, in an effort to make more people aware of Corning, the Sara Corning Society was formed.
"The society feels that Sara Corning deserves much greater recognition in her home country, bringing attention to her Red Cross nursing service and her humanitarian efforts, which resonate with all those who have been persecuted unjustly," said Jennifer Rodney Chown, a society board member.
The Sara Corning Centre for Genocide Education in Toronto was named in Corning's honour in 2011.
Corning died in her native Yarmouth County in 1969 at the age of 97.
The Armenian Community Centre of Toronto established the Outstanding Canadian Award over three decades ago and past recipients have included former prime minister Jean Chretien, author Margaret Atwood, astronaut Roberta Bondar and filmmaker Atom Egoyan.
Representatives of the Sara Corning Society have been invited to attend and speak at the Nov. 26 event, where the keynote speaker will be Jean Augustine, the first African-Canadian woman to be elected to the House of Commons and to serve in the federal cabinet.