Armenian American community donates 5 million meals to families impacted by Covid-19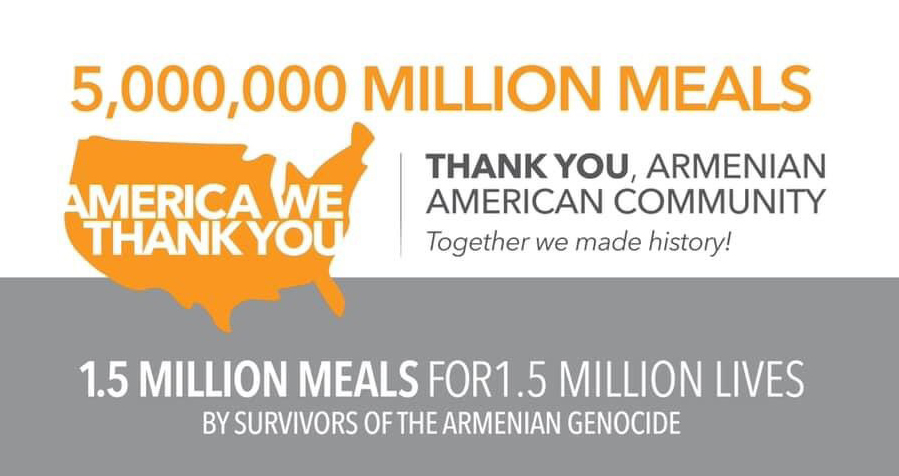 The Armenian American community has donated over 5 million meals to help families struggling during the Covid-19 pandemic, the Armenian National Committee of America Western Region said on Twitter.
The initial goal was to donate 1.5 million meals to Feeding America to honor the memory of 1.5 million victims of the Armenian Genocide.
"Thank you to all of you in our community, far and wide, for being a part of this effort! It is because of you we have far surpassed our initial goal of 1.5 Meals! In fact, we've reached over 5 Million meals provided through the campaign at end of campaign on April 24th!