ARF Supreme Council of Armenia chairman Ishkhan Saghatelyan meets with representatives of Canadian-Armenian youth organizations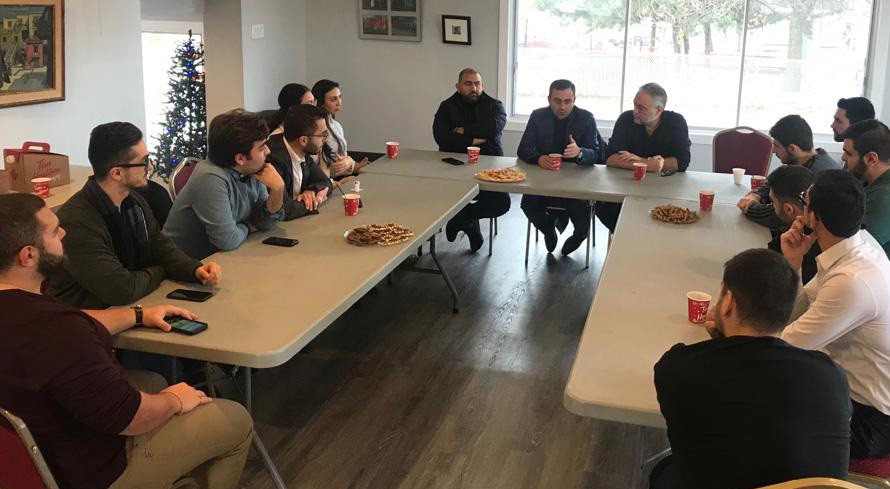 Chairman of the Armenian Revolutionary Federation Supreme Council of Armenia Ishkhan Saghatelyan on Sunday met with members of ARF Armen Karo student association, AYF Canada, and representatives of Armenian student associations in Montreal.
Members of AYF Levon Shant – Pegor Ashod, Association des Étudiants Arméniens de l'Université de Montréal, Concordia Armenian Students' Union – CASU, and Armenian Youth Federation of Canada (AYF Canada) talked about environmental protection, education and the political landscape of Armenia with Mr. Saghatelian.
Saghatelyan presented an overview of political developments in Armenia since last year's regime change. He specifically stressed the ARF's assessment and concerns about the political situation in Armenia.