ANCC Western Region delegation meets with British Columbia Premier John Horgan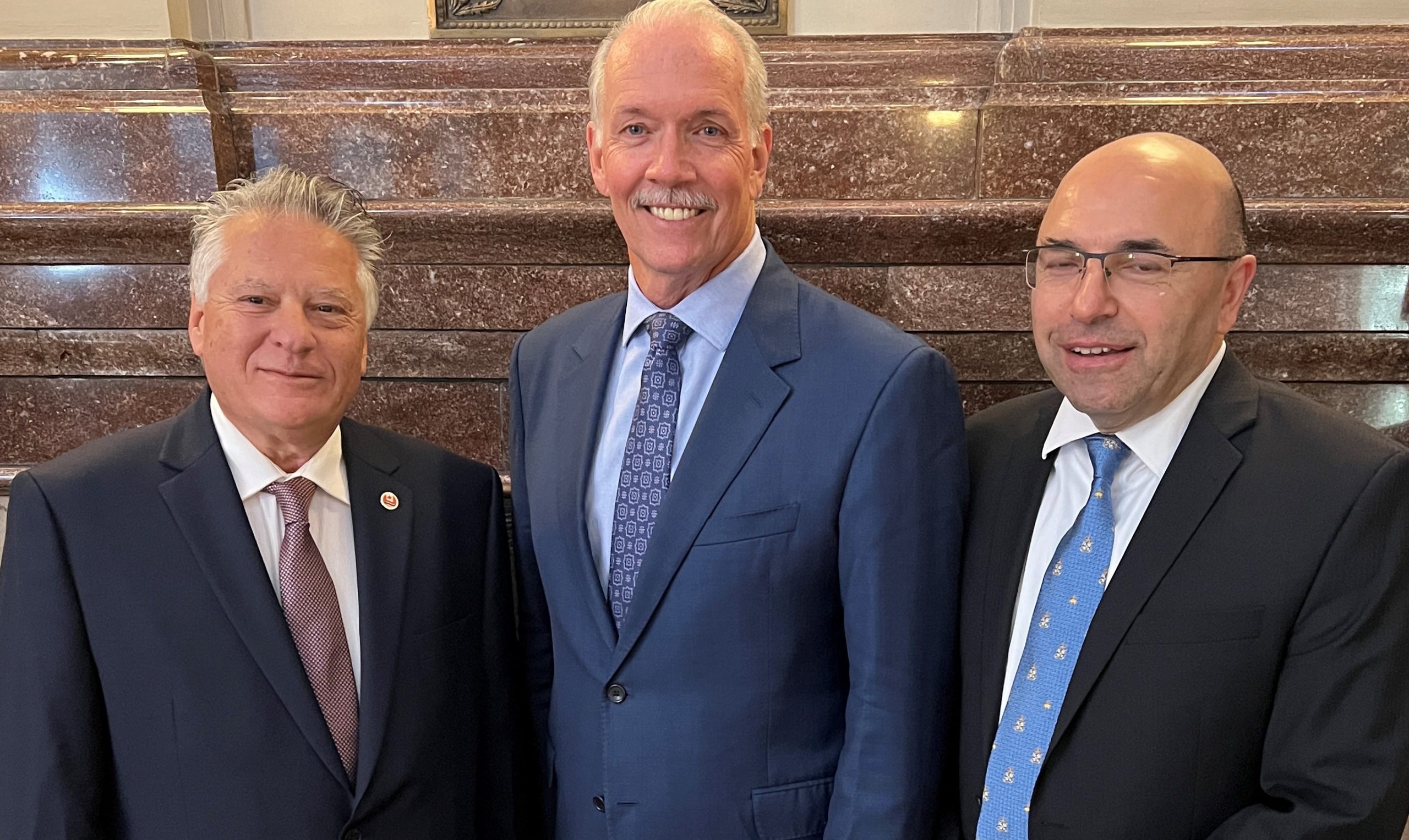 On October 3 2022, ANCC (Armenian National Committee of Canada) Western Region executives were invited to the opening of the fall session of the BC Legislature and meetings with the Premier and ministers
Health Minister Adrian Dix introduced representatives Jack Deragopian and Vahe Andonian in the House, and made a statement that the ANCC members are here to bring awareness to the ongoing aggression by Azerbaijan and Turkey against the peoples of the Republic of Artsakh and the Republic of Armenia.
After  the session the Hye Tahd Ungers had a productive and candid meeting with Premier John Horgan, who promised to raise this important existential issue with Prime Minister  Justin Trudeau and Foreign Affairs Minister Melanie Joly .
Premier Horgan recalled the hard work ANCC did to get the Armenian Genocide motion passed in parliament in 2004 and in the BC legislature in 2006, and is committed to supporting all measures to safeguard the Armenian populations from these new existential threats.
Premier Horgan is prepared to make a statement on behalf of the government of British Columbia in support of Armenia and Artsakh and against Azerbaijans attacks and war crimes and aggression.
The ANCC delegation also met with Attorney General Murray Rankin , and several ministers and government and opposition MLAs.